We believe everyone should have access to the tools and resources needed for the responsible production of jewellery.
The Platform
The Gemstones and Jewellery Community Platform was created so you can build your knowledge of key sustainability topics, implement your learning through free resources and tools, and demonstrate your efforts towards ever-improving social, environmental and governance performance.
We recognise that implementing change takes time and improving business practices requires knowledge, skills, and resources. To facilitate access for all businesses, the platform is free and open to members of the jewellery industry. You will find materials created for organisations of different sizes and business functions along the gemstone and jewellery supply chain.
The resources and tools have been created following years of testing. Since 2015, 150 businesses have been engaged - mostly small-scale mining and non-mining businesses, including cutting and polishers and traders.
In such a diverse industry, we learnt there can be no 'one size fits all'. Instead, our resources are tailored to accommodate the needs of mining and non-mining companies, whether micro, small, medium or large.
WHAT DO I HAVE ACCESS TO WHEN I JOIN?



Resources and training materials
Webinars, readings, quizzes and additional resources will help you gain a better understanding of key sustainability topics.
CAPACITY BUILDING
Guidance and tools such as template policies and procedures, available for download, will help you integrate best practices into your business, guiding you step by step.
SELF-ASSESSMENT
Online and offline self-assessment tools will help you identify your improvement areas, and provide you with the tips and resources you need to address such areas and strive towards continuous improvement.
Take a sneak peek and watch one of our webinars:
Is it right for my business?
Whether you are a mining company, a cutting and polishing business, a trader, manufacturer or retailer, a family-owned business or micro-enterprise with less than 10 employees, or even a business employing more than 250 people, we have you covered. We believe that everyone should have access to the tools and resources they need for responsible sourcing of gemstones and jewellery production.
How is the platform different?
Our platform is unique. Our resources can be used by those who are not necessarily in a position to take on other schemes or initiatives due to budgetary constraints, varying compliance levels or sit outside the scheme requirements. We offer our learning materials to individuals and companies in the gemstone and jewellery industry for free and you will gain recognition for your efforts.
We have built our content in consideration of the other initiatives and schemes out there. To find out more, please visit our Partners page.
Presentation of the Gemstones and Jewellery Community Platform
Information on our next webinar presentation coming soon!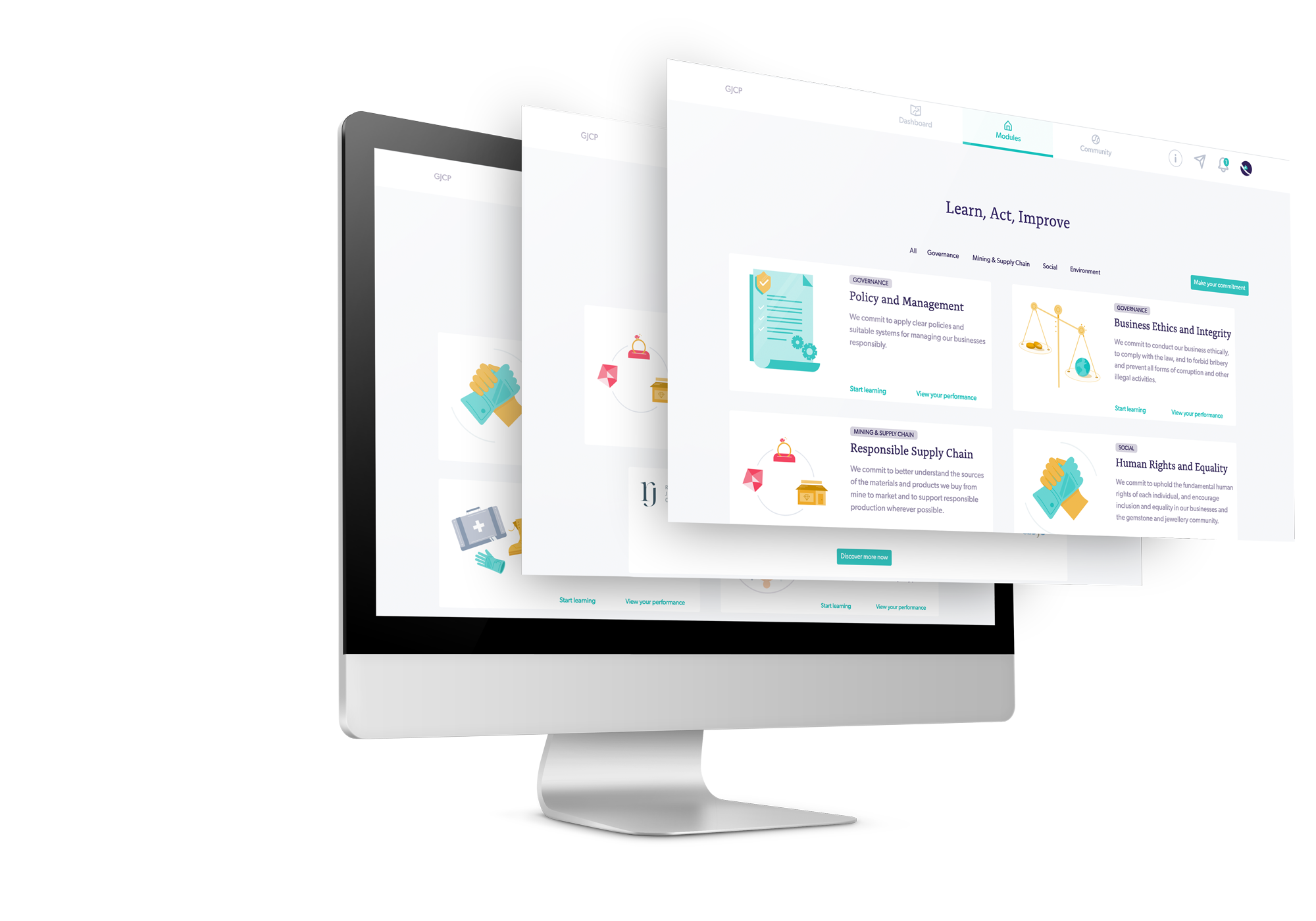 The Gemstones and Jewellery Community Platform is now live